Our Culture:
We believe that our strength and uniqueness come from sharing our vision, fulfilling our mission, supporting our objectives, and upholding our values, embodied in the following statements.

Our Vision:
To refresh our customers with the newest and best innovative products in Middle East.

Our Mission:
ASMA provides branded products with superior quality & competitive pricing in Egypt, As we all work to satisfy the needs of the Egyptian market professionally in IT field & to exceed our customer expectations.As we all look forward to be like no other in short time so we strive to act with honesty, openness& fairness so we have developed ourselves & our dynamic website to maintain a continuous online communication mean with our client around the clock because we believe of the time value and the internal control. We surely promise our client to maintain a distinguished quality of service in partnership bases. As well as being available to every single customer within Egypt, we will do our best to satisfy such needs of our customers in Egypt.

Our Objectives: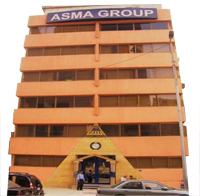 Our main objective is to satisfy the needs of our valuable customers and to keep our customers Satisfied, so we all work on that with high quality and competent skills.

Our Values:

Toward Our Stockholders: We will maximize long-term return through performance,innovation, and leadership.

Toward Our Customers:  We will build long-term customer relationships, trust, and loyalty through responsiveness, innovation, flexibility, and value-added superior performance.

Toward Our Employees: We will continue to increase our commitment to and investment in our people by recognizing performance, creativity, and innovation, and by providing an empowered, diverse, and safe working environment which enables growth and development.

Our Suppliers: We will develop and maintain relationships with suppliers and subcontractors, based on mutual fairness and trust that reward performance, services, and loyalty.

Toward Our Community: ASMA Group is a responsible employer with a reputation for integrity and fair dealing; we will continue our efforts as a good corporate citizen through personal involvement in professional and civic organizations, respect for the environment, and contributions to charity.

Our Branches:
Cairo: (7 Offices) + (6 Showrooms).


Alexandria: (3 Offices) + (3 Showrooms).
Upper Egypt: (4 Offices) + (1 Showrooms).
Delta: (1 Office).